Put some weight behind your email marketing!
In need of a great email campaign?
Get a bespoke email designed and built in under 24 hours!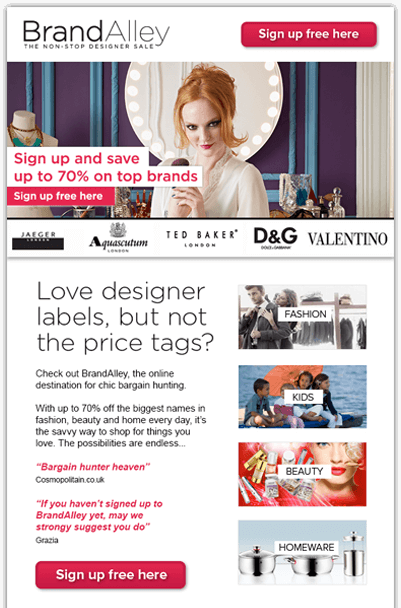 Fill out and submit our simple project form
We then design and build you a bespoke email
Your finished email is sent to you, ready to be mailed to your clients
It's easy to get started
We can cater for any specific requests you have, so use the button below to get in touch with us, or you can see some of our previous email work in our portfolio.
Mammoth Benefits
With age comes wisdom, and having served tons of customers, we have plenty of insights into what makes a great bespoke email.
Hassle Free
We're great at interpreting briefs, which means we can get on with designing your email campaign without asking loads of questions.
Speedy Turnaround
Because we do this everyday, we know what makes up a great email campaign, so our turnaround time is hard to beat!
Professional Results
With over 9 million years* of designing and building emails, you know you're going to receive a great email!